www.cartridgestore.co.nz offers a huge range of image consumables, hardware, spare parts, laser printers, colour multi-function printers, wide-format printer supplies, fax machines, state of the art scanners and much more.
Pay by Credit/Debit Card:
Select "Pay credit card" payment method at checkout, our web-site provides a secure SSL payment gateway, we accept Visa, MasterCard and American express, please note that there are no credit card fees on transactions.
All orders processed on this site are GST Tax inclusive transactions.
Pay by Paypal:
Select "Paypal" to use your PayPal account for payment. We will only ship to the address in your PayPal account. Update your account if you have changed your shipping address. If the address differs we may cancel your order. There are no additional PayPal fees added to your invoice. By using this payment method, you agree to PayPal's User Agreement.
Pay by Bank Transfer:
Select "Bank transfer" (EFT) payment method at checkout, please note that we cannot despatch your order until your electronic funds transfer have cleared into our account.
We do accept proof of remittance receipts known as a (POP), if you email this receipt to sales@cartridgestore.co.nz and quoting your order reference, we can release your order without awaiting bank cleared funds, we only accept advice images or files that have been Bank generated.
All orders processed on this site are GST Tax inclusive transactions.
Pay by Premium account
You may already have or may wish to apply for a 30 day credit account, if you already have a authorised premium account select "Pay on account" at checkout.
Premium credit accounts are created for GST registered companies with an approximate expenditure of $5,000 per annum on Image supplies, IT Hardware or spare parts.
Our bank Account Details:
Westpac New Zealand Limited
Bank Branch ID: 03-1509
Account No: 0301070-000
Swift Code: WPACNZ2W
Making a bank transfer payment (EFT)
Please e-mail your deposit receipt in order to process the order immediately and include your order reference, only genuine bank remittance images/receipts are accepted.
Conditions of payment:
Payments made on this website must be transacted using one of our payment options, payment transactions must have cleared funds (unless otherwise agreed) prior to the processing and despatch of your order.
All completed orders will receive an e-mail tax invoice link when your order is accepted, your tax invoice will be sent to the e-mail address you provide, if you do not receive payment received notification or the link does not activate please contact sales@cartridgestore.co.nz for immediate assistance.
If you do choose the Bank transfer payment option, please ensure your order ID reference is part of your EFT bank transaction information.
All transactions processed on this site will require acknowledgement that you have read, understood and agreed to our terms and conditions of use of this website.
Premium accounts Holders:
You can open a 30 day trading account with us if you are a registered business, government organisations or a not for profit group providing you have an estimated annual purchase budget of not less than $5,000.00, these credit accounts are referred as premium accounts in our Terms and conditions.
You will be required to submit the online credit application form Credit Account Application and your application will be subject to normal credit checks (Conditions apply, and this process will take a couple of days).
All Premium account customers will ensure that invoices rendered to you electronically are paid within agreed the Credit terms, we do not render end of month statements, all invoice information is available on your account tab when you log in to your premium account.
Premium account holders must pay all invoices only by (EFT) Electronic funds transfers (Cheques are not acceptable) or by credit card, please note that a credit card surcharge of 2% to premium account invoice payments, please contact our Accounts department for further information.
It is the responsibility of the account holder to ensure that orders placed remain within the agreed credit limit and that invoices are paid within the agreed timeframe.
Payment errors/query
Should any charge appear on your premium account, credit card statement or any invoice rendered by Cartridgestore that does not match your understanding of your purchase contact our accounts department sales@cartridgestore.co.nz for a review and response.
All products listed for sale on this website are stated in New Zealand Dollars, prices listed are inclusive of GST, a record of the GST and delivery charges are shown at "Shopping Cart" and on your tax invoice, it is recommended that you print or take note of the invoice/order number for your future reference.
Credit and Debit Cards we accept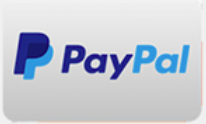 Fraudulent Credit Card Use
As a security measure, the management of CK Stores (NZ) Pty Limited reserves the right to verify and confirm any suspicious credit card transactions occurring on this site, Bank verification of the transaction may be required, we will contact the cardholder to acknowledge the purchase via email and to verify the use of the credit card before goods will be shipped.
Site Disclaimer
We accept no responsibility for device/product compatibility information or table errors you may find on www.cartridgestore.co.nz the device / product compatibility information provided is a guide only, if you are in doubt please review the manufacturers product specifications, alternatively contact our technical support team for further or specific product information.
We value your compliments, comments and complaints with equal enthusiasm.